Easy Egg Muffins
I mean, aside from my obvious love for breakfast, it truly is the most important meal of the day. With a proper breakfast full of nutrients, you get a proper start to the day, even if you're in a rush or you're running late! This one's an oldie but a goodie - I always come back to this recipe when I'm in need of a quick breakfast on-the-go. The best part? There's a myriad of combinations so you'll never get sick of these.
You can keep the fillings to be just vegetables, but you can also add meat! Some ideas would be chopped, fried bacon, cooked breakfast sausage, and fried turkey bacon.
Makes 12
Ingredients:
8 eggs or 2 cups liquid eggs
3 Tbsp water/milk
2 cups mixed vegetables, finely chopped (tomatoes, broccoli florets, zucchini, mushrooms, spinach, onion, bell peppers, kale)
1/2 tsp salt + pepper
Directions:
1. Preheat oven to to 375.
2. Lightly oil your muffin tin with coconut oil/ghee/olive oil.
3. Mix your egg mixture with your vegetable + meat mixture.
4. Pour mixture into muffin tins, filling 3/4 of the way.
5. Bake for around 20 minutes, or until fully cooked.
6. Let cool.
7. Serve and enjoy, or store in an airtight tupperware in the fridge, or in a plastic bag in the freezer.


To Thaw:
1. Wrap in a wet, drained paper towel and microwave for 1 minute.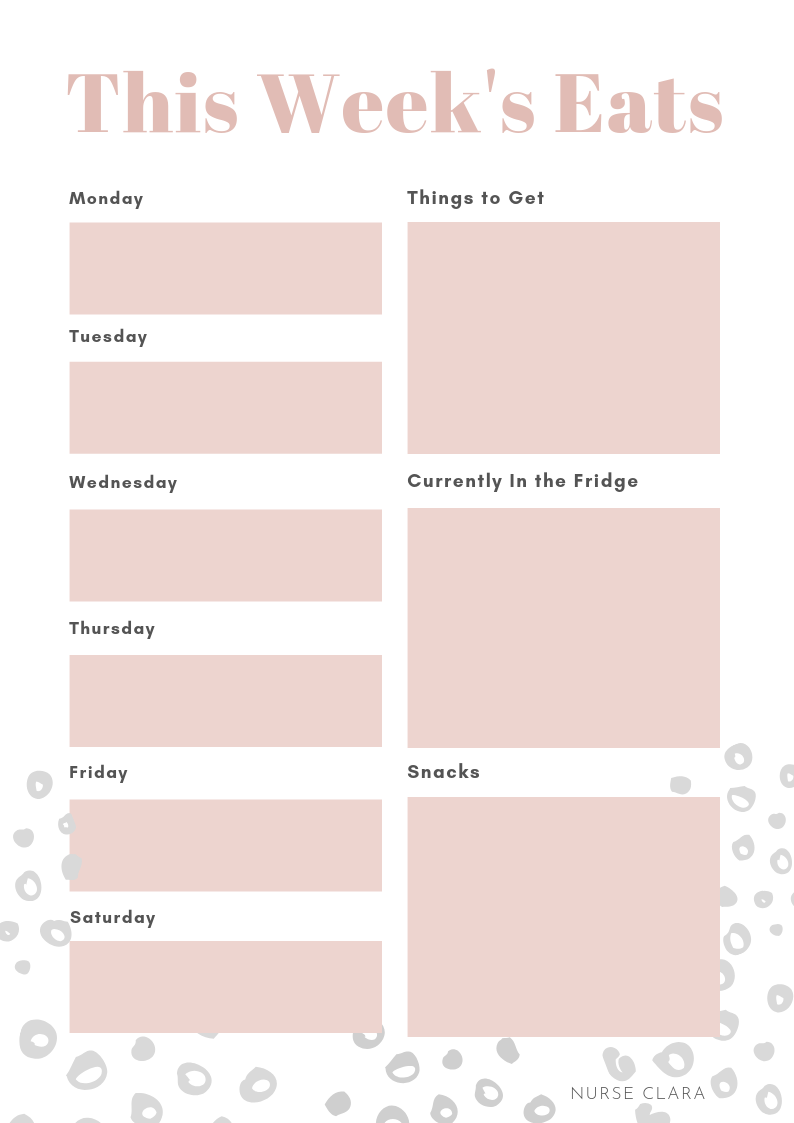 FILL OUT THE FORM BELOW TO GET YOUR FREE PRINTABLE WEEKLY MEAL PLANNER!