Vegan Lentil Soup
I didn't even realize that I was creating a vegan meal until I reflected on my ingredients at the end. Would you believe that it's my first time cooking with lentils? I thought a soup would be perfect, especially since fall is around the corner(!!!). Plus, it's that time of the month and I was craving something warm, nutritious, and protein-packed.
This recipe is actually from August of 2017, I'm just finally bringing them back from the archives. This soup is one of my absolute favorites to make. Not only is it easy, it's so filling, nutritious and cozy. I hope you enjoy it as much as I do!
Makes 10 Servings (Feel free to freeze for storage!)
Ingredients:
2 red potatoes
1/2 yellow onion
2 carrots
3 large garlic cloves
5 baby portabella mushrooms
2 cups dry brown lentils
1 Tbsp thyme
2 Tbsp olive oil
8 cups vegetable stock (2 boxes)
2-3 cups fresh kale/collards/spinach
1 tsp cayenne pepper
salt + pepper to taste
Directions:
1. Dice/chop potatoes, onions, mushrooms and carrots. Set aside.
2. Mince garlic. Set aside.
3. In a large pot, add the olive oil. Let warm, then saute the onions for 5 minutes.
4. When the onions turn translucent, add in potatoes, carrots, and mushrooms. Saute for 5 minutes.
5. Add the garlic and thyme. Saute for 5 minutes.
6. Add the vegetable stock and let boil.
7. Once the broth reaches a boil, lower the heat and add the dried lentils. Let simmer for around 30 minutes, or until lentils are fully cooked.
8. Five minutes before serving, add in the fresh greens and let simmer until tender.
9. Serve and enjoy!
Let me know in the comments how your batch turns out! And as always, tag me in your Instagram photo and/or DM me a photo of your bowl when you try this recipe out!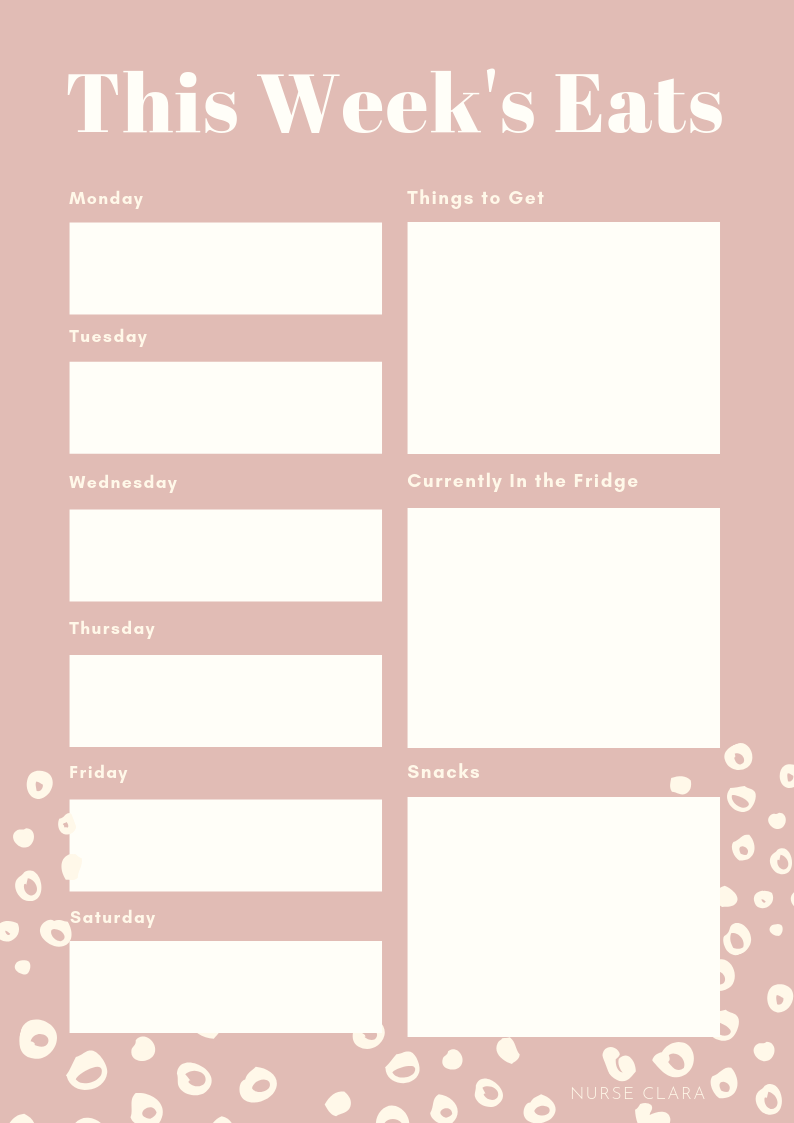 FILL OUT THE FORM BELOW TO GET YOUR FREE PRINTABLE WEEKLY MEAL PLANNER!